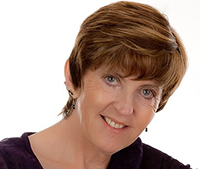 Ruth Dorans FCCA
After gaining several years' industry experience, in a senior management accounting role, Ruth trained and qualified with the ACCA within a top twenty accountancy firm. Ruth joined Sherwoods in 2000 and in 2016 assumed sole ownership of the practice.
Working across a wide range of industry sectors, within a 100 mile radius of Milton Keynes, typical services offered by Ruth and her team include; audit, specialist audit, new business start-ups, personal and corporate taxation (planning and compliance), business planning and development, management accounting, cash-flow forecasting and budgeting, business valuations and more.
Over the last 17 years, Ruth has built up an extensive portfolio of clients and developed specialist sector expertise in hospitality, charities and not for profit organisations (including community amateur sports clubs and community interest companies), and solicitors accounts rules audits.
In recent years, believing that clients often needed more than just financial advice to meet the challenges faced, Ruth has undertaken more study in managing business performance and change, in addition to qualifying as an NLP practitioner and business coach.
With these additional skills Ruth is able to work with small business owner managers helping them align personal and business goals with a view to achieving the results necessary to meet both.